Based in Bangkok, we provide taxation advice, and obtain tax treaty refunds, for international teachers.

In an environment riddled with amateurs and scams, it is important to verify any claims made by companies offering this service, and the best way to do this is by looking for verifiable recommendations from other, satisfied, teachers.

We present, below, a selection of such recommendations dating back more than a decade, plus a link, at the foot of this page, to many more. This company does not pay teachers or school staff for recommendations; we do not need to.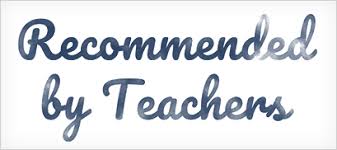 "I was one of Stephen's first clients for a Thai tax claim. (As a teacher from the US, I was eligible to reclaim all paid income taxes for my first two years of work in the country.) He has successfully gotten my 2006 an 2007 returns, and is still working on 2008. I recommend his service without reservation. Please feel free to contact me for further details." 18th October, 2010

"I worked in Thailand from 2004 until 2006, as a teacher in an international school. Several of my colleagues had started claims to recoup their tax paid during their employment at the school. To be honest I waited for them to start receiving cheques, before I too employed the services of Stephen J. Dann. His services were outstanding: fast and efficient; keeping me up to date throughout the claim process; and totally honest. He was persistant and patient as we claimed back a total of 2 years tax. Stephen is a mind of knowledge when advising on the tax laws of different countries, a resource which I have since relied upon when considering my overseas postings." 16th August, 2012

" "Stephen J. Dann is a resourceful, dependable tax accountant with expertise in the complicated Thai tax system. He is highly effective and hardworking in his efforts to recover sums of money for overseas teachers and other expatriates, including me. He is very approachable, and he explains things well. I recommend him highly." 17th August, 2012

Mr. David Sergeant


"Stephen Dann is an absolute expert when it comes to the complicated interface of Thai taxation and US taxation. American Teachers in Thailand are usually entitled to work tax-free in Thailand, or are otherwise entitled to receive any Thai taxes refunded to them after a 2-year teaching contract. My husband and I were only able to receive our refund with the expertise and perseverance of Mr. Dann. We HIGHLY and STRONGLY recommend him to any US citizen teaching in Thailand, to help with ANY and ALL taxation situations."18th February, 2014

Ms.Sharon Ronen


"I am very impressed with Stephen's level of knowledge about international tax laws and the quality of service that he provides. He has been communicating with me since the first time we met, he let me know at what point we were in the tax claim process and answered all my questions promptly. Best of all, he has got all of our taxes back. I HIGHLY recommend Stephen Dann for all your tax purposes." 20th June, 2014

Mrs. Aixa Avila


"I highly recommend Stephen as he has successfully secured my Tax Refund after I completed my teaching contract in Thailand. He has excellent knowledge about tax laws and will help teachers in understanding whether they are eligible for tax refund. The service I received was very professional and efficient. At no point did I question Stephen's ability to secure my refund as he was in touch at regular intervals and I felt at ease to ask him questions." 17th November,2015

Mrs. Nadia Nembhard-Hunt


"I have known Stephen for more than ten years, since the time he first started offering his professional tax services. I first heard about his services on an internet forum for teachers in Thailand and then from meeting him several times in person. I have always been impressed with his knowledge of tax treaties and tax refunds and I have also made use of his service to secure a tax refund, Stephen answers all questions with full details (and even answers the questions you will have before you get chance to ask them, he is very experienced and prepared in the field of tax advice). I know of many ex-colleagues who have all used his services and would highly recommend him for anyone looking for tax advice." 29th November,2015

Mr. Harvey Taylor


" "I highly recommend Stephen as he has successfully secured my first part of my Tax Refund after I completed my Principal's contract in Phuket, Thailand. He has excellent knowledge about tax laws and will help teachers and administrators in understanding how they may be able to get a tax refund. Speak to Stephen about tax refunds if you are an expat living in Thailand." 5th December,2015

Mr. Peter O'Sullivan


" "I used Stephen's services to claim tax refund in Thailand. He was professional throughout and was able to obtain the refund I was owed. I vouch for his credibility, honesty and integrity." 23rd September, 2016

Ms. Katrina Reece


"Stephen helped me get my tax back from the Thai Tax Department using the Double Tax Treaty. He was very professional and helpful all the way through the process. He regularly provided updates and made sure I knew what was happening and what I needed to do to get the refund processed. When the refund arrived (very quickly) he made sure the money was deposited in the account I designated without any fuss. Stephen and his team of excellent staff know what they are doing and should be the only ones you bother contacting if you have worked in Thailand (and met the criteria) and apply for a tax refund. I could not have wished for a more professional or more knowledgeable representative when dealing with the intricacies of the Thai Tax Department. I thoroughly recommend Stephen and his staff and would be happy to personally give more specifics if you contact me direct." 19th June, 2018

Ms. Tracy Trethewy


"Stephen was fantastic helping me with my tax in Thailand. He delivered on every promise made. " 27th January, 2019

Mr. James Mower


"I would like to recommend Stephen to anyone who is looking to claim the taxes from 2 years employment in Thailand. Stephen has managed to claim back and refunded me my 2 years of taxes despite the difficulties of the Thai languages and tax laws. He is the best in his field and it is very rare to find someone with his knowledge, expertise and trustworthiness. my Sincere Thanks Stephen and all the best to you." 22nd August, 2019

Ms. Amina Rebbani


"Stephen is amazing he was very professional and willing to meet with us and sort out individual situations. With an impressive knowledge and years of experience Stephen successfully gained our tax refunds back which were very welcomed. As International teachers we travel and work in different countries relying on overseas providers of services to support us. Stephen and his team were excellent providing exactly what we needed and supporting us through the complicated process. I would fully recommend Stephen and his team for any International teacher in Thailand, even to discuss tax and tax issues. An amazing company to work with and a fantastically supportive and knowledgeable leader in Stephen." 14th September, 2019

Mr. David Smith


"Stephen is an absolutely first rate tax accountant and I cannot recommend him more highly. He has guided me with humour, tenacity and intelligence and he always responds to questions and queries in a timely and patient fashion. For British expatriates I am absolutely convinced that he is the best currently working in Thailand!" " 29th January, 2020

Mr. David Tongue


The complexity of international taxation makes it necessary for each individual claim to be considered personally by an experienced professional, such as our tax director, Stephen J. Dann, who has more than forty years' experience in the taxation profession including sixteen years' experience of negotiating teachers' tax treaty claims in Thailand.

For further information regarding teachers' tax treaty claims, and to establish whether you are eligible, please contact Stephen by email.